The Company
Established in April 1990, the company has positioned itself on the market as a complete solution provider for the management of organizations (multinationals, holding companies, territories, medium and small enterprises, and commercial and budgetary organizations). PRODINF Software's years of experience in research and innovation have made EMSYS – Enterprise Management SYStem – a web-based, real-time, robust, high-performance, and unique information system for various industries: Insurance, Construction, Utilities, Universities, Public Sector, Food Production, Manufacturing, Oil & Gas, Retail, Distribution.
The organization's philosophy is to provide a completely different solution in approach to the competition. In this sense the integrated EMSYS system – Enterprise Management SYStem – goes beyond the level of applications built on separate modules involving development teams for configuration, with long implementation times, thick and difficult-to-access documentation, relying on strictly specialized consultants, requiring memorization of IDs and knowledge of allowed combinations from value lists with increased human efforts for auditing transferred data.
Our Product
EMSYS – Enterprise Management System – incorporates international theories and practices with respect to specific legal requirements, being a real support for the management of organizations. Thus, quick implementation, easy administration and low subsequent costs offer the customer the guarantee of business continuity and reduced dependence on the solution provider.
EMSYS – Enterprise Management SYStem – facilitates dynamic business modelling and reshaping by users, inducing the lowest TCO (Total Cost of Ownership) compared to solutions with the same scope.
Through its unitary architecture and native integration of operational, support and management processes, EMSYS – Enterprise Management SYStem – drives performance across the entire value chain of the organization.
Since 2004 EMSYS – Enterprise Management SYStem – has been sold as a service with no upfront budgets, with SaaS – Software as a Service – projects supported by their own hardware infrastructure or running in Cloud systems.
Certifications
Recertification SR EN ISO 9001:2015, EN ISO 9001:2015
Certificate no.: 583 AEROQ RENAR no. SM 003/30.01.2017, Recertification 14.08.2019 Recertification SR OHSAS 18001:2008 / BS OHSAS 18001: 2007
CERTIFICATE No: 546 S AEROQ RENAR No SM 003/31.01.2017, Recertification 14.08.2019
Recertification ISO IEC 20000-1:2011
Certificate No: 004 AEROQ MS-TI Recertification date 14.08.2019 Recertification SR ISO/IEC 27001:2018, ISO/IEC 27001:2018
Certificate no: 042SI, AEROQ RENAR no. SM 003/31.01.2017, Recertification 14.08.2019 Microsoft® certification for EMSYS application
First PRODINF registration certificate No. 37 of 9 April 1990
Microsoft
Through the partnership with Microsoft Romania, PRODINF Software offers its customers the full range of Microsoft products:
Microsoft SQL Server, Microsoft Office, the full range of Microsoft Windows operating systems and support for the implementation of these solutions.
Oracle
Prodinf Software through its partnership with Oracle provides a diversified portfolio of software and hardware products and services that allow access to the latest technologies and support for the implementation of these solutions. With Oracle solutions we offer companies the power of scalable enterprise-level technology at a price that is right for the growing business requirements.
Oracle Disaster recovery / DBVisit
Today's companies rely heavily on access to data to run their businesses or interact with customers. A situation where permanent access to data is not possible is unacceptable for a successful business. In the event of an incident occurring on the production floor, it must be resolved as quickly as possible. A practical solution is to maintain an accurate near real-time copy of the production database on another server. If the production database is unavailable, all activity can be resumed immediately on the copy of the production database. Oracle Standard Edition and Standard Edition One versions do not include a mechanism for creating and maintaining a copy of the database. A solution for these versions is DBVisit Standby. DBVisit Standby uses physical level replication of the database, any changes made to the database structure (tables, views, etc.) and data in the tables will be reflected in the database copy.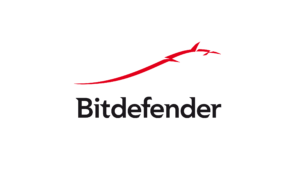 Bitdefender - Antivirus Solutions
Let #1 antimalware technologies protect your workstations or servers while you focus on your business!
Bitdefender uses technologies that consistently come out on top in the most important independent tests conducted by AV-Test, AV-Comparatives and Virus Bulletin.
Unlike other solutions, Bitdefender doesn't sacrifice performance for protection and doesn't slow down users' computers.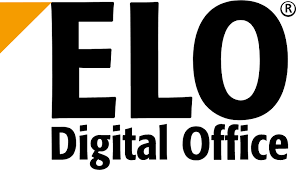 ELO Digital Office - Document Management
Whether it's a micro-enterprise, a company with a few hundred jobs or a multinational corporation with a staff of several thousand employees: ELO is the right solution for document management, regardless of size:
ELOoffice for individual workstations, freelancers and small companies
ELOprofessional for small and medium-sized enterprises
ELOenterprise for companies and corporations with complex structures
ELO products and solutions are developed together with you, which means that your ECM/DMS system will always remain up-to-date and fully scalable.
In addition, these products and solutions support all relevant functions and can be successfully integrated into other business applications.